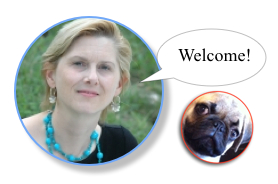 Thank you for considering my blog Madam Mayo for a guest-blog. You're not going to get paid and neither am I, so this page is meant to keep the matter clear and simple.

About "Madam Mayo" and Yours Truly, C.M. Mayo
"Madam Mayo" is the name of the blog; no one actually calls me that except spammers or, I suppose, people who imagine that I am a very high-and-mighty eccentric and yet, undaunted, they address me! I am C.M. Mayo, literary journalist and novelist. Through my works, which include this blog, I bring readers avid to learn more about Mexico and the world to richer levels of understanding and an awakened sense of wonder and curiosity. I believe that through narrative we become more human; truth is beauty; and exploration is endless. My most recent book is Metaphysical Odyssey into the Mexican Revolution: Francisco I. Madero and His Secret Book, Spiritist Manual. Read about that and my several other books, including the novel The Last Prince of the Mexican Empire, on my

website, www.cmmayo.com.
"Madam Mayo" has been live since 2006 (seriously, this makes me one of pioneers of literary blogging) with posts every Monday and oftentimes more often, on books, Mexico, Far West Texas, (and on occasion the the whole wide world + galaxies beyond), tips for creative writers, cyberflanerie, and on Wednesdays, occasional guest-blogs. More about the guest-blogs in a moment.

Generally, "Madam Mayo" steers clear of anything steamy, current politics, and religion (other than Francisco I. Madero's Spiritism in historical context). No doubt I could attract more traffic with polemics, but life is short, too short for trolls, and there are far too many joyous, fascinating, consciousness expanding, etc-etc-etc-things to share. I delight in sharing great links. Why? Because I love cyberflanerie, that is, in California-speak, surfing great links. More about links in a moment.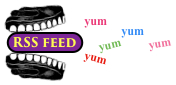 The best way to get an idea of my blog is, well, read my blog. Surf around in the archives. Grab the RSS feed, subscribe, and/or get the best of the blog in my free newsletter.

For more about the history and philosophy of this blog, see my talk for the Associated Writing Programs Conference 2014, "Writers' Blogs: Eight Conclusions After 8 years of Blogging."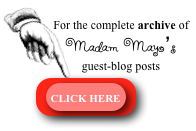 About the Guest-blogs
On Wednesdays, when the stars align, I host a guest-blog post. More often than not these are by my friends or friends of friends who are promoting a new book. But if I don't know you, or if you're not a writer with a book, that's OK, I'm happy to consider your query for a guest-blog post. Please note, however, that I do not offer payment, nor do I care whether or not it is original (it's yours and if you want to immediately repost it on your own blog, that's more than fine by me—with a backlink to "Madam Mayo" much appreciated). With search engine optimization in mind, I use a specific 5-link format and request a maximim of 400 words, and in fact, I prefer 300 words or less.

Madam Mayo's 5-Link Format

So, dear potential guest-blogger, can you tell me and my readers something new, useful, fabulous, amusing, inspiring, and/or surprising?



In an e-mail, provide:



Your website and / or blog address, and a brief (about 100 words) description of what your new book (or whatever it is you want to promote) is about. I will use this to introduce you.

A list of 5 links that are in some way relevant to your new book (or app or whatever it is you are currently promoting.) For example, if your new book is about widgets, say, 5 favorite novels about widgets (with links to read more about each).

Tell us why you recommend those links. Just a line or two will do; brief is best as blog readers aren't big on having to scroll down.
For those of us on the mossy side of 50...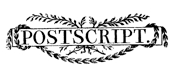 It is sometimes a little difficult to "get" the importance of quality links in a blog post. Please keep in mind (and I myself need to be reminded on many an occasion) that a blog post is very different genre than an article for print publication because your blog post may be read at anytime, anywhere, and readers may come in directly from my blog's home page, or any one of a number of other pages, including a "google" or other search. Therefore, for your five links, providing one such as "www.wikipedia.org" or, say, The Great Gatsby on www.amazon.com, is nearly useless; everybody already knows about it, and a "google" search with those terms will find your post buried on the the dark side of Mars.

Links need to be specific. Just plain vanilla "www.amazon.com" or www.goodreads.com or, say, your publisher's home page doesn't do it. Think about it: you just mentioned a fascinating book and a reader took the trouble to click on that link and, huh? They're at amazon.com's home page?! They have to, like, actually lift a finger and t-y-p-e in the name of the book? It's 2014, folks. I don't mean to be unkind, but, sorry, that isn't good enough. We're lucky when anyone clicks on our links at all—so let's make it worth her trouble.

A good link would be to the specific page for the book itself. Here's what that looks like:
http://www.amazon.com/Complete-Tales-Winnie-Pooh/dp/0525457232

How do you get that link? Go go to that book's page, look in the view finder up top, and you will see that. Right click the line, save it, and then paste it into the text of your e-mail to me. It's that simple.