Podomatic + iTunes + Transcript
(APPROX 25 MINUTES)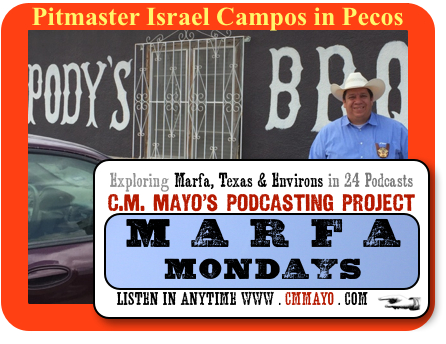 An interview with Israel Campos, award-winning pitmaster at Pody's BBQ in Pecos, Texas. Recorded in June 2015.
.
Mentioned on this podcast:



Pody's BBQ on Facebook



Pody's BBQ on TripAdvisor



Texas Monthy BBQ



Texas Monthly on Pody's BBQ



The Prophets of Smoked Meat: A Journey through Texas Barbecue by Daniel Vaughn



The 100 Best Barbecue Restaurants in America by Johnny Fugitt



Smokestack Lightning by Lolis Eric Erie



Legends of Texas Barbecue Cookbook by Robb Walsh

For more on the "pit" see Daniel Vaughn's article "Consider the Pit: A Guide to the Forges Where Our Barbecue is Made"



Weber Grills (charcoal)



Chimney (review on Cool Tools)



Hatch New Mexico chiles

Your comments are always welcome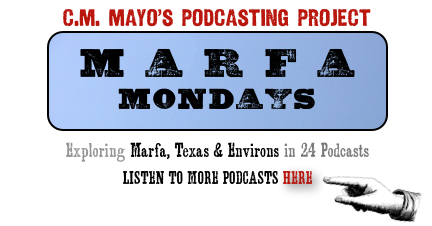 "Keep it simple. Cook with wood. Can't beat it. No gas. Just wood. Keep it like the old days."

...— Israel Campos