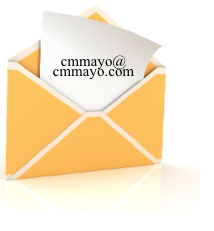 Always delighted to hear
from readers and fellow writers.

Click on the envelope
to send me a message.

Free Newsletter
No time to read spam? I don't have time to send it. So this newsletter is good stuff, only very once in a purple moon in a free newsletter sent to your email via mailchimp, a leading no-spam email management service. Your privacy assured. Opt out at any time.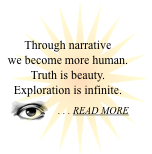 Twitter
@cmmayo1
@madammayo (Madam Mayo Blog feed)
@marfamondays (Marfa Mondays Podcasts feed)

Regarding Rights / Literary Agent
My agent, Christina Ward, The Ward & Balkin Agency, Inc. has recently passed away. Until further notice, best to get in touch with me directly.

Media and Speaking Inquiries
To request an interview or event, click here.

Press Kit
Bio, blurbs, interviews, high res photos, book covers, and more.

To All the Many People Who Ask Me to Read Their Manuscripts
Some explanations and a blessing.
And: The Manscript Is Finished (Or Is It?) What's Next?
* If you'd like to know when I am doing a booksigning, lecture, or workshop, check out my events page.

* For questions about publishing (how to find a publisher, agent, etc.), be sure to visit my page on Resources for Writers.