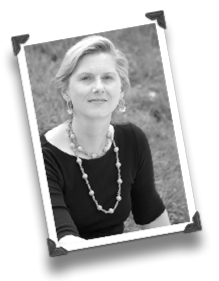 An El Paso, Texas native, raised in Northern California, educated at the University of Chicago, sometime resident of Washington DC and long-time resident of Mexico City, C.M. Mayo is a novelist, travel writer, poet, and literary translator.

She is the author of the novel The Last Prince of the Mexican Empire, which was selected as one of the best books of 2009 by Library Journal. Her previous books include the widely-lauded travel memoir, Miraculous Air: Journey of a Thousand Miles through Baja California, the Other Mexico, and Sky Over El Nido, which won the Flannery O'Connor Award for Short Fiction.

Her most recent book is Metaphysical Odysey Into the Mexican Revolution: The Secret Book of Francisco I. Madero, Spiritist Manual, Translated and Introduced.

Founding editor of Tameme, the bilingual Spanish/English) chapbook press, Mayo is also a translator of contemporary Mexican poetry and fiction. Her anthology of Mexican fiction in translation, Mexico: A Traveler's Literary Companion, was published by Whereabouts Press in March 2006. Her most recent translations include short works by stories by Agustín Cadena, Mónica Lavín, and the Spiritist Manual by Francisco I. Madero, leader of Mexico's Revolution of 1910.

Mayo's stories, essays and poems have appeared in numerous anthologies and literary magazines, including Chelsea, Cenizo Journal, Creative Nonfiction, Kenyon Review, Literal, North American Review, Massachusetts Review, Paris Review, Southwest Review, Tin House and Witness, as well as the Los An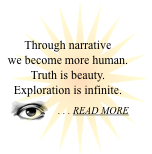 geles Times and Wall Street Journal.

Other awards include three Lowell Thomas Travel Journalism Awards and three Washington Independent Writers Awards, most recently for her essay, "From Mexico to Miramar or, Across the Lake of Oblivion." She has also been awarded residencies at Yaddo, the MacDowell Colony, Ragdale Foundation, the Virginia Center for the Creative Arts, and (for Sky Over El Nido) fellowships from the writers conferences at Wesleyan, Sewanee, and Bread Loaf.



One of the pioneers of literary blogging, she began "Madam Mayo" in 2006, posting on Mondays and occasional Wednesdays. She is also founding editor of Dancing Chiva, an ebook publisher specializing in Bajacaliforniana; esoterica; Maximiliana; works for writers; and selected works of her own.

Current writing projects include a travel memoir of far West Texas, apropos of which she is posting a series of 24 free podcasts under the title "Marfa Mondays."