Now in paperback
Winner of the FLANNERY O'CONNOR AWARD
FOR SHORT FICTION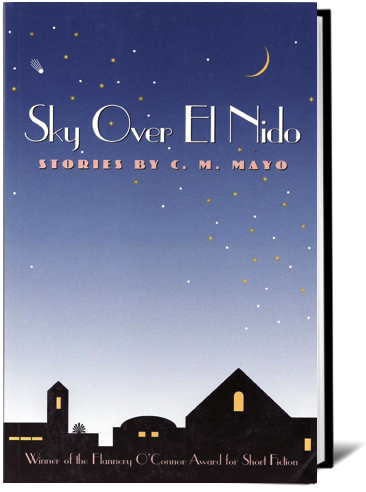 Many of the stories in Sky Over El Nido are set in Mexico— but nowhere near the gringo's mañana-land of mariachis and margaritas.

"Mayo's work is reminiscent of Flannery O'Connor's. And like that old master, Mayois addictive and her collection has a unity that is very satisfying."
Booklist
"A remarkable literary debut... tautly fashioned prose, alive with myriad turns of phrase as on-target as they are idiosyncratic."
Publisher's Weekly (starred review)
"hauntingly, humorously beautiful"
Austin Chronicle
"some of the most exquisitely fashioned, perfectly measured prose alive in the world today."
Naomi Shihab Nye

"The haywire circuits of our whole electrically but not ethically connected global village stand exposed in Mayo's work. Sky Over El Nido won the 1995 Flannery O'Connor Award for Short Fiction.
I am not surprised."
David Toolan, S.J., Commonweal

"Sky Over El Nido is a breath-taking first collection... These stories are vibrant, strange, loaded with off-beat humor, exquisite detail, and delivered with near-perfect pitch. Sky Over El Nido shimmers with life."
The Virginia Quarterly Review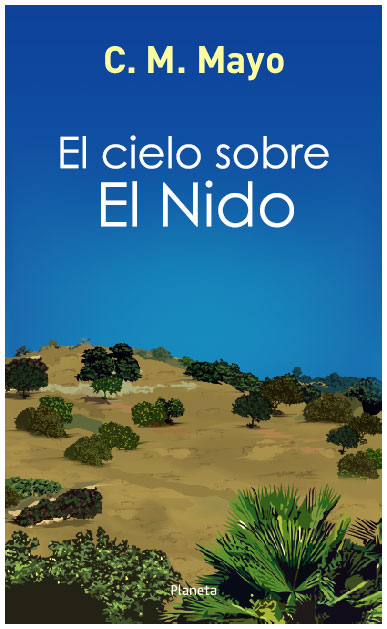 Sky Over El Nido
(and five other new stories)
traducido por Agustin Cadena
El cielo de El Nido
Grupo Planeta Mexico
Click on the cover to read more