.
Book Review Policy

Editors and authors: For 2016 my interests for reviewing are US-Mexico border, Mexican history, and anything related to Texas and especially Far West Texas. Nonfiction only, please.



I welcome your email query here.


You can find me on Netgalley.com. But I really hate reading electronic galleys.

My several book reviews published in 2015 include:
...Dreamland by Sam Quinones for Literal Magazine

...Nut Country by Edward H. Miller for Washington Independent Review of Books

...Lone Star Nation by Richard Parker for Madam Mayo blog

...The Pecan by James McWilliams for Madam Mayo blog

...Top 10 + Books Read in 2015 for Madam Mayo Blog
Please be aware that although I'm a long-time member of the National Book Critics Council and have published reviews with the LA Times, Literal, Washington Independent Review of Books, Wilson Quarterly, etc., mainly I write reviews for my blog, Madam Mayo.

More detail on my reviewing policy, in case you were wondering:

If I genuinely admire a book I might write a review for a magazine or, more likely, one of my blogs. But it's nano-likely because I am mega-busy with reading the next book in my ever-towering pile and with my own writing. As for not so admirable books, when I discover one, unless I need to glean from it some essential information or it has value as an edition and/or as part of a collection, I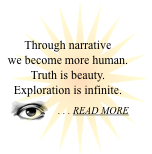 stop reading immediately and leave it in a public place or, sometimes, and especially if it is larded with malarkey, toss it in the recycling bin. I do not feel the need to inform the world about its crappiness because there is more than enough crap in this world, and no need to add to any blathering about crap, and anyway, if anything is truly crappy, why, anyone with a brain cell or three can figure that out for themself. Time is scarce and books are plentiful, so I believe that the best way to enjoy and benefit from them is to not to waste time criticizing them, but rather, luxuriate in their abundance, knowing that as mediocre and, alas, crappy as most books are, gems do gleam in the ever-flowing Niagara! As Gabriel Zaid put it, "The truly cultured are capable of owning thousands of unread books without losing their composure or their desire for more." Ha! And desire for more bookshelf space, too.