Archive of Kaiser Maximilian von Mexiko, Library of Congress
(coming soon)

Archive of Agustin de Iturbide, Library of Congress
(coming soon)
>>To listen to C.M. Mayo's 7/20/2009 lecture at the Library of Congress, in which the nature and importance of this archive is discussed, click here.

Archive of Kaiser Maximilian von Mexiko, Haus, Hof und Staatarchiv, Vienna
(Coming soon)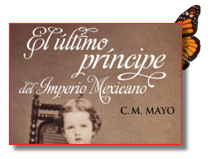 Selected Bibliography for the novel, The Last Prince of the Mexican Empire
Includes links to mini-reviews and other on-line resources.

Michael Organ's extensive on-line bibliography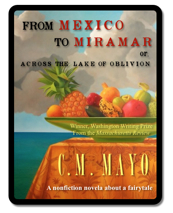 C.M. Mayo's award-winning essay, "From Mexico to Miramar or, Across the Lake of Oblivion," a nonfiction novela about a fairytale: a journey to Maximilian's Castillo di Miramare in Trieste, Italy. Now a 2-disc audio CD, and also available in Kindle and iBook.

Click here to learn more.






See also my blog post for the Maximilian ~ Carlota blog, "A Brief Bibliography of Confederates in Mexico"

And "A Conversation with M.M. McAllen About Maximilian and Carlota"