JANUARY 2015

Dear Subscribers,

A warm welcome to all of you and especially to those of you who are new on this list. My writing assistant, Uli Quetzalpugtl, now has a little sister, Washi Quetzalpugalotl. You can watch Uli and Washi whirring the vortex in this 15 second video.

In this newsletter: new podcasts, upcoming events and a workshop, news about the new book, Metaphysical Odyssey into the Mexican Revolution, the best from the blog, and more.


= NEW PODCASTS =



Marfa Mondays #16:
Tremendous Forms:
Paul V. Chaplo on Finding Composition in the Landscape
An interview with photographer Paul V. Chaplo, author of Marfa Flights: Aerial Views of Big Bend Country. Recorded at the Texas Book Festival in Austin, October 2014. "These stunning images of one of the most sparsely populated and least visited regions of North America are not your typical coffee table book pretty pictures. In Marfa Flights: Aerial Views of Big Bend Country, Paul V. Chaplo, a classically trained visual artist who also happens to be a professional photographer, found and composed out of this swirlingly violent and bone-dry landscape something wondrous and haunting. Photographed from a single engine airplane, at various times of day, the land and sky and jewel-like ribbons of water come alive with form, muscle, and color."




Marfa Mondays #15
Gifts of the Ancient Ones:
Greg Williams on the Rock Art of the Lower Pecos Canyonlands
Though the Rock Art Foundation's tours and website have been spreading the word, it still seems a well-kept secret that some of the most spectacular rock art in the world is tucked into the nooks and crannies of the Lower Pecos Canyonlands of Far West Texas (and into Coahuila, Mexico). I had the privilege of being able to view some it, specifically, the rock art at Meyers Springs, through the tour offered by the Rock Art Foundation. My interview with Greg Williams, Executive Director of the Rock Art Foundation, was recorded in the Meyers Springs Ranch house kitchen, just after that tour. (Visit the website of the Rock Art Foundation.)



Highlights include: Marfa's Moonlight Gemstones; A Visit to Chinati Hot Springs; Mary Baxter, Painting the Big Bend; A Visit to Swan House; We Have Seen the Lights (about the strange phenomenon of the "Marfa Lights").





Lonn Taylor, "The Rambling Boy,"
reports on the Marfa Mondays Podcasting Project. [READ]





Rose Mary Salum: Making Connections with Literature and Art
As part of the occasional series Conversations with Other Writers, C.M. Mayo talks with Rose Mary Salum, founding editor of Literal Magazine and Literal Publishing, and editor of the visionary anthology Delta de las arenas: cuentos árabes, cuentos judíos, a collection of Jewish and Arab stories from Latin America. Recorded in Mexico City, November 2013. Visit her website at www.literalmagazine.com














= UPCOMING EVENTS & WORKSHOPS =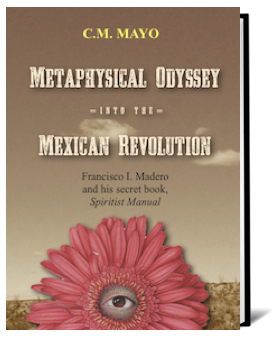 January 13, 2015, San Miguel de Allende, Mexico
(in English)
PEN San Miguel.
The Miguel Malo Audtorium at Bellas Artes
6 pm.
Admission is 100 pesos, which includes a complimetary glass of wine with dinner at Vivali's across the street.

Madero's Secret: C.M. Mayo talks about her latest book of nonfiction, plus a translation, Metaphysical Odyssey into the Mexican Revolution: Francisco I. Madero and His Secret Book, Spiritist Manual




January 29, 2015, La Jolla, California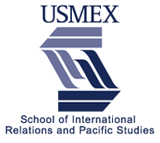 University of California San Diego
Center for US-Mexico Studies
3:30 PM - 5 PM
Free and open to the public
C.M. Mayo provides a rich introduction and the first English translation of "Spiritist Manual," the secret book by revolutionary and former Mexican President Francisco I. Madero.


Register online


April 18, 2015 Bethesda MD


(Saturday, one day only)
The Writer's Center
10 am - 1 pm
Literary Travel Writing
Take your travel writing to another level: the literary, which is to say, giving the reader the novelistic experience of actually traveling there with you. For both beginning and advanced writers, this workshop covers the techniques from fiction and poetry that you can apply to this specialized form of creative nonfiction for deliciously vivid effects.



More information and to register on-line