APRIL 2016

Dear Subscribers,
A warm welcome to all of you and especially the many of you who signed up since the last newsletter.This missive includes a batch of posts from ye olde "Madam Mayo" blog, among them, some fascinating Q & As with two Texas historians, Carolina Castillo Crimm and Paul Cool; and the 10th anniversary wrap-up and look forward.

Yes, there will be pugs.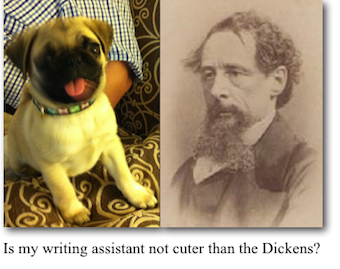 Plus: Dr. Jeffrey Mishlove's three part interview with Yours Truly about Spiritism and the Mexican Revolution, for his television program New Thinking Allowed; and the transcript of my Centennial Lecture for University of Texas El Paso, "On Writing About Mexico: Secrets and Surprises."



What's up with the Marfa Mondays podcasts, perchance you wonder? Podcasts 21 and 22 of a projected 24 are still in production, so stay tuned. Podcasts 23 and 24 have also been assigned, and if I do say so myself, it's a fascinating lineup, from a visit to one of the most unusual communities in the whole of the United States to a talk with the historian of "the town too mean for Bean" to a biolocating nun of Baroque Spain, then back to arts oasis / cowtown Marfa. These podcasts only begin to cover Far West Texas; I'll say much more in the book. I invite you to listen in anytime to the other 20 Marfa Mondays podcasts here.




UPCOMING WORKSHOP
For those of you in the Washington DC area, this Saturday April 16 I will teaching my one day only intensive on Literary Travel Writing from 10 AM to 1 PM at the Writer's Center.


Take your travel writing to another level: the literary, which is to say, giving the reader the novelistic experience of actually traveling there with you. For both beginning and advanced writers, this workshop covers the techniques from fiction and poetry that you can apply to this specialized form of creative nonfiction for deliciously vivid effects.



Register online.


Questions about this workshop? Email me here.


Not in the DC area but interested in learning more about literary travel writing? Start here.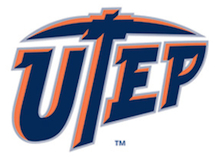 Now on-line: my 2015 Centennial Lecture for the University of Texas El Paso, "On Writing About Mexico: Secrets and Surprises."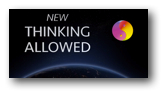 Jeffrey Mishlove interviews Yours Truly about my book, Metaphysical Odyssey into the Mexican Revolution: Francisco I. Madero and His Secret Book, Spiritist Manual for "New Thinking Aloud"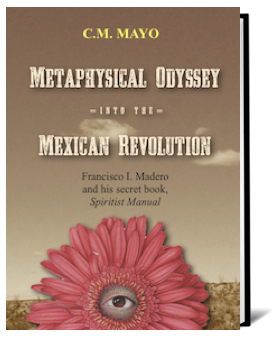 Part One


Part Two


Part Three











Also very honored that Michael Tymn has given Metaphysical Odyssey into the Mexican Revolution: Francisco I. Madero and Secret Book, Spiritist Manual, his warm recommendation on his White Crow Books Blog.

I invite you to read more reviews, interviews, excerpts & etc. at this book's webpage.



THE BEST FROM "MADAM MAYO" BLOG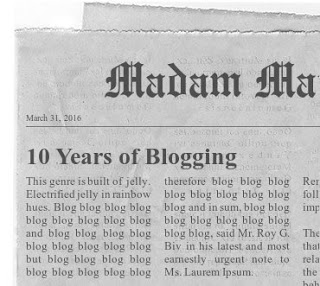 With a Ker-thunking Clash of Gamelan Puggy Hoohaa: On 10 (Ten!) Years of Blogging
The 10 year anniversary of this blog, long looming on the horizon, has arrived with a ker-thunking clash of gamelan hooha. At least in my own mind! And whether you've been with me this long or surfed in a split-second ago... [READ]

Grokking the GIF
Well, yes, I really am working on the much-delayed podcast 21 of the projected 24 podcast series, Marfa Mondays (listen in to the 20 posted so far here)... but thanks to my IT Mexico City go-to guy, Rubén Pacheco, I have grokked the GIF.The thing is, I love using brief video clips to illustrate podcasts and articles, but a GIF is lickety-split easier to make than a video, even a very short one, as edited in ye olde iMovie. Another advantage of a GIF: you, dear reader, need not click to launch it from YouTube... [READ]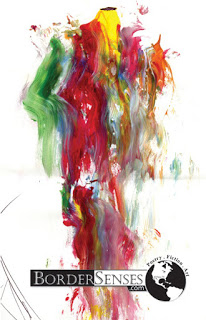 More Translating Beyond Borders:
BorderSenses Fall 2015 Issue with Agustín Cadena's "Blind Woman"
El Paso on my mind... I just received my gorgeous Fall 2015 issue of the El Paso-based literary journal, BorderSenses, which includes my translation of a poem by Mexican poet Agustín Cadena, "Blind Woman" ("La ciega.") ...[READ]
Whiplash Extremes of Human Behavior:
From The PK Man to Primates of Park Avenue
I believe that through narrative we become more human; truth is beauty; exploration is infinite. Some years ago, in my literary explorations, I encountered Jeffrey Mishlove's The PK Man and found it astonishing. Well, because it is. (Read it if you dare.) ...[READ]
Five Super Simple Tips for Better Book Design
While it may have become far easier to self-publish, most self-published books look... well, self-published. As do many put out by newbie small presses, alas. So for my dear friend who recently asked-- and for you, dear reader-- here are my top tips for making your book look professionally designed, which is to say, reader-friendly...[READ]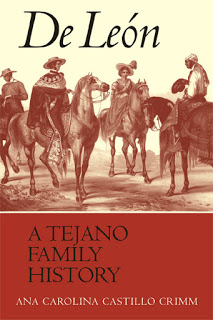 Q & A with Texas Historian Carolina Castillo Crimm on De León: A Tejano Family History

As those of you following this blog well know, I'm at work on a book about Far West Texas (that's Texas west of the Pecos) and so reading deep into the history of the wider region that is now Texas and northern Mexico-- for it all connects. I'm not reporting on each and every book I come across, but now and then I read one that, in taking both my understanding and my curiosity to a fresh level, prompts me to order my thoughts with a review and/or interview the author, should he or she be alive and willing. Carolina Castillo Crimm's deeply researched De León: A Tejano Family History is one of those.

We often hear about the Tejanos (Mexican Texans or, as you please, Texan Mexicans) in Mexican and Texas history, but who were they? Crimm's De León provides an intimate glimpse of one of the first and most influential Tejano families though several generations... [READ]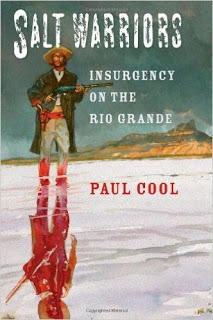 Blood Over Salt in Borderlands Texas:
Q & A with Paul Cool about Salt Warriors

I'm still turtling along in writing my book about Far West Texas, which has involved not only extensive travel in the Trans-Pecos and some podcasting but reading-- towers of books!-- and what a joy it was to encounter one so fascinating as Paul Cool's Salt Warriors: Insurgency on the Rio Grande.

A meticulously researched and expertly told history of the El Paso Salt War of 1877, Salt Warriors is essential reading for anyone interested in US-Mexico border and Texas history, and indeed, anyone interested in US history per se... [READ]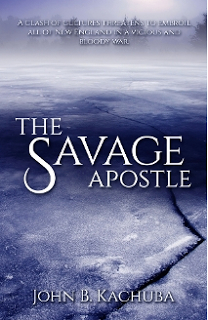 Q & A with John Kachuba, author of The Savage Apostle
John Kachuba has just published a novel from Sunbury Press that promises to be a riveting and very rich read: The Savage Apostle.

Here's the catalog copy:

"In 1675, when the body of Christian Indian John Sassamon is dragged up from beneath the ice of Assowampsett Pond, speculation is rife as to who murdered the man. Sassamon was a man caught between two worlds, that of his Wamponaug ancestry and that of his adopted English society; people on both sides could find cause to kill him. John Eliot, missionary and founder of the Praying Villages where Christianized Indians lived among the colonists of the Plymouth and Massachusetts Bay colonies is particularly grieved by his protégé Sassamon's death. Eliot had converted the young Sassamon, educated him at Harvard, and trusted him as missionary to the Indians, especially to the Pokanoket and their sachem Metacom. Eliot knows that converting Metacom and his people could be the key to lasting peace between the colonists and the Indians, a fifty-year peace that is dangerously unraveling..."[READ]

NEW ON WWW.CMMAYO.COM


For Mexicophiles: Updates on recommended books.




For Writers: Updates on the Resources for Writers page.
Plus "Giant Golden Buddha" & 364 More Free 5 Minute Writing Exercises.