NOVEMBER 2014

Dear Subscribers,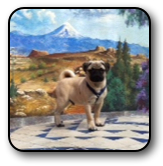 A warm welcome to all of you and especially to those of you who are new on this list. At a mere seven months, my writing assistant Uli Quetzalpugtl is now officially the biggest pug puppy I have ever seen. Here he is looking lion-y before a mural of the volcano that, on occasional blustery days, can be seen looming over Mexico City: Popocatpetl. Yes, it is kind of an explosive environment these days. To follow the news in English, I can recommend the Woodrow Wilson Center's Mexico Institute's email updates with links to major stories in various media (sign up on their webpage).

In this newsletter: my latest Marfa Mondays podcast, several upcoming events and workshops, news about the Spanish edition of my latest book, Metaphysical Odyssey into the Mexican Revolution, and a big batch of blog posts on various subjects, from the pathbreaking lecture series about Francisco I. Madero in Mexico's National Palace, to "time wealth" and recommended books. Scroll on down...

= NEW PODCAST =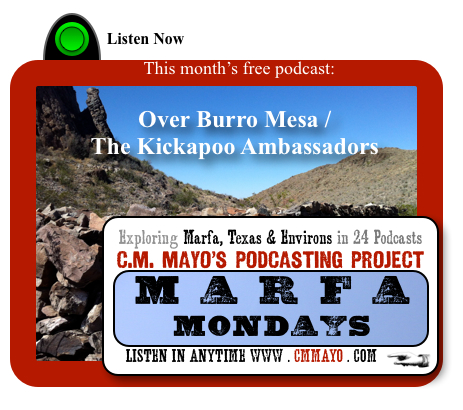 "Over Burro Mesa / The Kickapoo Ambassadors" is #14 in the projected 24 series of podcasts about the Big Bend (including the US-Mexico border region) of Far West Texas.

It mentions Wilhelm Knechtel's book, Memorias del Jardinero de Maximiliano, translated by Susanne Igler.
The next podcasts will be:
#15 an interview with rock art expert Greg Williams; and
#16 an interview with photographer Paul Chaplo about his new book, Marfa Flights: Aerial Views of Big Bend Country.
P.S. If you're anywhere near by, don't miss Chaplo's show at the Museum of the Big Bend until January 18, 2015.



Read the essay "Over Burro Mesa"


Listen in to all the Marfa Mondays podcasts anytime here. Highlights include: Marfa's Moonlight Gemstones; A Visit to Chinati Hot Springs; Mary Baxter, Painting the Big Bend; A Visit to Swan House; We Have Seen the Lights (about the strange phenomenon of the "Marfa Lights").








= UPCOMING EVENTS & WORKSHOPS =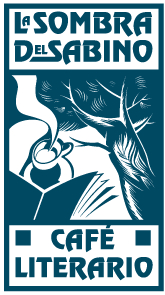 November 29, 2014 Tepoztlán, Morelos, México
1 pm
(in Spanish but Q & A in both English and Spanish)
La Sombra del Sabino
Avenida Revolución 45. Tel. (01 739) 395 0369
informes@lasombradelsabino.com.mx
Book Presentation with Q & A and signing
Odisea metafísica hacia la Revolución Mexicana:
Francisco I. Madero y su libro secreto, Manual espírita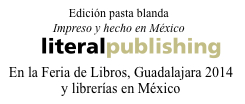 The English original edition, Metaphysical Odyssey into the Mexican Revolution: Francisco I. Madero and His Secret Book, Spiritist Manual, will also be available for purchase and autographs at this event.

The Spanish edition is now available in the US and in Kindle, and an edition for Mexico will be available from Literal Publishing at the end of this month.


December 2, 2014 Mexico City
Recinto de Homenaje a Don Benito Juárez, Palacio Nacional
TEMPORARILY MOVED NEXT DOOR TO THE PALACIO DEL ARZOBIZPADO, MONEDA 4
(en español)
5 pm free and open to the public
C.M. Mayo to speak on Francisco I. Madero y su libro secreto, Manual espírita, as part of the conference on Francisco I. Madero. Ignacio Solares will speak about his novel, Madero, el Otro.

For the full lineup of this conference, click on the banner:



See my blog post about the introductory talk by Dr. Tortolero:
In Mexico's National Palace: Dr. Yolia Tortolero Cervantes
and Her Pathbreaking Work on Francisco I. Madero,
El espiritismo seduce a Francisco Madero.





January 13, 2015 San Miguel de Allende
PEN San Miguel (in English)
6 pm
Details to be announced





April 18, 2015 Bethesda MD
(Saturday, one day only)
The Writer's Center
10 am - 1 pm
Literary Travel Writing
Take your travel writing to another level: the literary, which is to say, giving the reader the novelistic experience of actually traveling there with you. For both beginning and advanced writers, this workshop covers the techniques from fiction and poetry that you can apply to this specialized form of creative nonfiction for deliciously vivid effects. (Link to register on-line coming soon.)



Read more about my literary travel writing workshop here.



Recommended literary travel memoirs (frequently updated list).
=

= NEW REVIEWS FOR
METAPHYSICAL ODYSSEY INTO THE MEXICAN REVOLUTION:
FRANCISCO I. MADERO AND HIS SECRET BOOK, SPIRITIST MANUAL =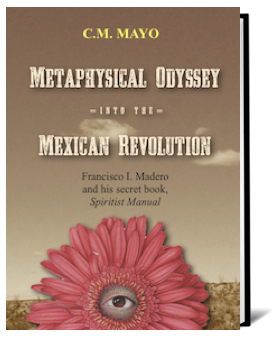 In case you missed the last newsletter, my latest book is a blast-your-somberero-off rewrite of the Mexican Revolution.

Reviews have been coming in.

"Suspend your disbelief, dear reader, and spend a few moments with the Spiritist Manual. After its introduction by Mayo, I started in on it, expecting to be bored silly as I usually am by most ritualistic spiritual manuals— excluding writers like Blavatsky...and what some now refer to as the "Neo-Modernist Buddhists:" Jack Kornfeld, Mark Epstein, Jakusho Kwong Rosh, Alan Watts, and the late prison guru, Bo Lozoff. Despite my affection for these writers, it was with heavy heart that I embarked on the pages of The Metaphysical Odyssey. But, I am here to tell you: they were, if you pardon the expression, a revelation..."
— Carlos Amantea, The Review of Arts, Literature, Philosophy, and the Humanities
READ the complete review

"Few have read and interpreted the soul of Mexico as Mayo has... Mayo's signal achievement is to be the first translator of a much stranger book of Madero's, his Spiritist Manual (Manual Espírita, 1911), and to include it in her study of Madero's metaphysical vision...[Mayo's] translator's notes and her research into Madero and related arcana such as the Biblioteca Orientalista have produced a long and winding study that satisfies both with its thoroughness and with its titillating other-worldiness.... Metaphysical Odyssey is as entertaining as it is informative. In the end, though, it is more. It's somewhat haunting. This derives partly from Madero's valor and genuineness and partly from the cri de coeur of an entire nation seeking a new way."
— Peter Thompson, EZRA Translation Journal
READ the complete review

"Interesting, in an odd way, as the 90 page "Spiritist Manual" is, it is Mayo's own story of how she came to translate the book, that holds you. The strange paths of research and scholarship it led her into that makes up the bulk of her own "Metaphysical Odyssey into the Mexico Revolution"....we are embarking on a journey into the — not unknown, but forgotten — intellectual past. Mayo — who after all is a travel writer, among her several talents — is our guide on what is as much her own "Metaphysical Odyssey" as a journey down roads less traveled, but with one heck of an unusual view."
—The Mex Files
READ the complete review



This book is now available in paperback, Kindle, and in Spanish.


The opening pages can be read in the October issue of the free on-line SOL Literary Magazine,