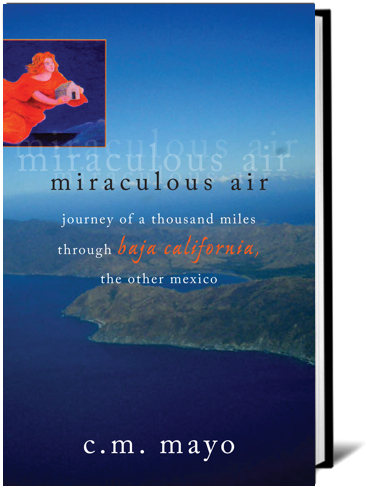 Miraculous Air: Journey of a Thousand Miles through Baja California, the Other Mexico (Milkweed Editions, Minneapolis, Minnesota, 2007)
ISBN 978-1-57131-304-1
(paperback, pp. 389)

Miraculous Air is available from fine bookstores throughout the U.S. and also many English-language bookshops in Mexico. If you don't find it on the shelf, any bookstore can also order it for you. All major Internet booksellers offer Miraculous Air, including:
.

Baja Books and Maps
(Note: This link will take you away from this web site.To avoid this, right click on the link to open 
the Baja Books and Maps website in a new window.)
Miraculous Air also available directly from the publisher, 
Milkweed Editions.







        


        Note: You do not need a Kindle to
        read Kindle editions. If you have an iPad, you can download a
        free
        Kindle reader in the app store.