Selected as one of Library Journal's Best Books of 2009

The Last Prince of the Mexican Empire (Unbridled Books, Denver, Colorado, 2009) ISBN978-1-932961-64-5 (hardcover, pp. 430)
Paperback version and e-book editions, including Kindle now available!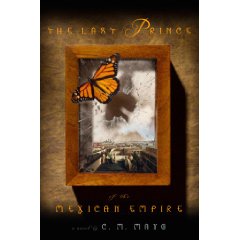 ORDER ON-LINE FROM:





amazon.com
Powell's
Barnes and Noble
Unbridled Books
(P.S. If you'd like a free autographed bookplate for your copy of this book, just send your name, name for the inscription, and address here. U.S. addresses only please. You should receive your autographed bookplate within three weeks or less.)


| | |
| --- | --- |
| | Note: You do not need a Kindle to read Kindle editions. If you have an iPad, you can download a free Kindle reader in the app store. |

This book is also available from the publisher, Unbridled Books, as well as all major on-line booksellers and fine bookstores throughout the United States, Canada, and also many English-language bookstores in Mexico, including:

Barnes & Noble, Borders, Books, Inc, Book Works, the Bookworks, Book Passages, Book People, Kepler's, Politics & Prose, Tattered Cover, Vroman's, La Sombra del Sabino, Libros Libros, El Tecolote, and many more.

If you don't see it on the shelf, any bookstore can order it for you.
"an engaging story brimming with majestic ambition." Publisher's Weekly
"a swashbuckling, riotous good time" Austin American-Statesman
"the glittering, doomed regime comes to life" Library Journal

Now available in Spanish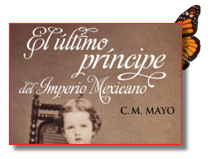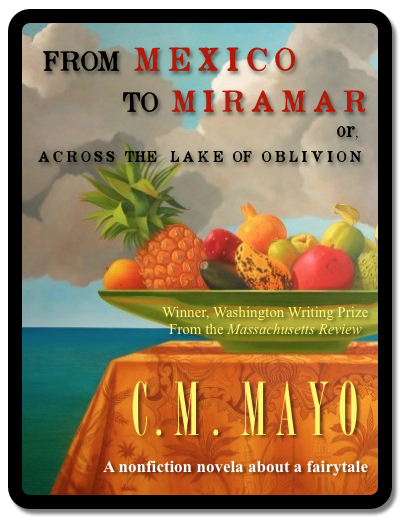 The award-winning essay from the Massachusetts Review: a nonfiction novela about a fairtytale: a visit to the Emperor of Mexico's Italian castle. Now available in Kindle, iBook and double audio CD.



"Mayo's reanimation of a crucial period in Mexican history should satisfy history buffs and those in the mood for an engaging story brimming with majestic ambition.
-- Publisher's Weekly

"a swashbuckling, riotous good time, befitting the fairy-tale promise of the opening sentence"
-- Austin American-Statesman

"Mayo's cultural insights are first-rate, and the glittering, doomed regime comes to life"
-- Library Journal

"I have read a few sweeping historical novels that have remain inside of me forever. Tolstoy's War and Peace is one of those, Dickens's A Tale of Two Cities is another, Pasternak's Doctor Zhivago is another, and now The Last Prince of the Mexican Empire is another."
-- Mexico Connect

~ * ~


Praise for C.M. Mayo's Miraculous Air:
"With elegant prose and an artist's eye for detail, Mayo
may just have written one of the best books ever
about Baja California. Highly recommended"
Library Journal

"Ay, if only I had been at C.M. Mayo's side in her rendezvous through
Baja California... My recourse is her joyful, intellectually sparkling chronicle"
Ilan Stavans,
author of The Hispanic Condition

~ * ~
Praise for C.M. Mayo's Sky Over El Nido:
"some of the most exquisitely fashioned, perfectly
measured prose alive in the world today."
Naomi Shihab Nye

"The haywire circuits of our whole electrically but not ethically
connected global village stand exposed in Mayo's work.
Sky Over El Nido won the 1995 Flannery O'Connor Award for
Short Fiction. I am not suprised."
David Toolan, S.J., Commonweal

~ * ~
Praise for C.M. Mayo's
Mexico: A Traveler's Literary Companion:
"This delicious volume has lovingly gathered a banquet of pieces
that reveal Mexico in all its infinite variety, its splendid
geography, its luminous peoples. What a treat!"
Margaret Sayers Peden, editor, Mexican Writers on Writing

"It will open your eyes, fill you with pleasure
and render our perennial vecinos a little less distante."
Los Angeles Times Book Review