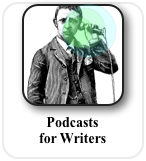 Listen in! These podcasts range from just a few minutes to over an hour, offering from tips on writing, to recordings of panel discussions, lectures, readings, and in-depth interviews with other writers.

For the complete list of all podcasts, click here. (Um, what's a podcast?)



Mexican writer Rose Mary Salum on Making Connections with Literature and Art
Rose Mary Salum on founding Literal Magazine and Literal Publishing and her visionary anthology, Delta de las arenas, a collection of Arab and Jewish stories from Latin America. For the Conversations with Other Writers occasional series. Recorded in November 2013 and posted in January 2015.



C.M. Mayo introduces her new ebook, Podcasting for Writers (Dancing Chiva, 2012)
"Naples Dave" and others from fiverr.com are the big voices, along with music clips from istockaudio.com uniquetracks.com, plus silly sound effects, and more. C.M. Mayo recorded her portion at ye olde writing desk (any snoring sounds are from the dog) and edited the whole shebang on her laptop using Apple's GarageBand. As Mayo says, "If I can podcast, so can you."



A Conversation with Sergio Troncoso, author of the novel From This Wicked Patch of Dust and Crossing Borders: Personal Essays
Sergio Troncoso on writing his novel From This Wicked Patch of Dust; El Paso, family, reading and visual culture, writing literary novels, blogging, New York publishing, Chicano literature, US-Mexico border history, and 9/11. Recorded by Skype, summer 2012 *Approx 1 hour.



A Conversation with Michael K. Schuessler, author of the biographies of Guadalupe (Pita) Amor and Elena Poniatowska, and editor of Alma Reed's long-lost autobiography, Peregrina: Love and Death in Mexico
Michael K. Schuessler on Mexico's incomparable poet Guadalupe (Pita) Amor; her neice, Mexico's acclaimed novelist and journalist Elena Poniatowska; the baroque literary prodigy Sor Juana Inés de la Cruz; and the great friend of Mexico, the adventurous and passionate journalist Alma Reed, whose autobiography—a work vital to early 20th century Yucatecan history— Schuessler rescued from an abandoned closet. Recorded in Mexico City on March 8, 2012. *1 hour and 7 minutes.



A Conversation with Edward Swift, author of My Grandfather's Finger and The Daughter of the Doctor and the Saint
Edward Swift is an artist and the author of the memoir My Grandfather's Finger, in addition to several acclaimed novels, most recently, The Daughter of the Doctor and the Saint. Recorded in his studio in San Miguel de Allende, Mexico, the conversation ranges from the Orphic journey to Texas's Big Thicket, Marguerite Young, Proust, Greenwich Village, and the wonders of Mexico's little-known Sierra Gorda. Recorded on Feb 22, 2012. *1 hour and 15 minutes.



A Conversation with Sara Mansfield Taber, author of Born Under an Assumed Name: The Memoir of a Cold War Spy's Daughter
C.M. Mayo talks with Sara Mansfield Taber, author of the memoir Born Under an Assumed Name. The conversation ranges from her father's work in Asia, including his daring rescue of over a thousand Vietnamese after the fall of Vietnam to the Vietcong, and his disenchantment with the agency while working in Germany; Taber's childhood in Taiwan, highschool years in Washington DC during the Vietnam War; her previous books, including Bread of Three Rivers and Dusk on the Campo; other travel writers, reading as a writer; writing practice, and teaching writing. Recorded in December 2011. *About 53 minutes.



Ten Tips to Help You Get the Most Out of Your Writing Workshop
Everything I wish I'd known, ayyy, 20 + years ago. *About 8 1/2 minutes.



Solveig Eggerz, Author of Seal Woman
C.M. Mayo talks with Solveig Eggerz, author of the fiercely poetic novel Seal Woman. Inspired by the Icelandic fairytale of the seal woman and the true story of some 300 German war widows brought to Iceland to marry and work on the remote farms, Seal Woman has been widely praised and translated into both Hebrew and Icelandic. The conversation ranges from the author's unusual background (from Iceland to England to Germany to Alexandria, Virginia), Iceland's book culture, fairytales, advice for writers, and more. Recorded in November 2011. * About 1 hour 7 minutes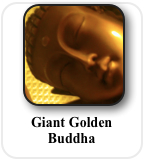 How to Break a Writing Block
C.M. Mayo on the power on the five minute writing exercise. The end of this podcast offers an exercise— so get out your pen and paper. (For more exercises, visit "Giant Golden Buddha" & 364 More 5 Minute Writing Exercises.) * About 11 minutes. Please note that on iTunes the timing is only 7 minutes, so if you're doing the writing exercise, best to listen on podomatic (the button to the left).



Techniques of Fiction: The Number One Technique in the Supersonic Overview
From C.M. Mayo's "Techniques of Fiction" workshop: the number one technique. An explanation with examples, plus a nuggest of advice from Chekhov. (For C.M. Mayo's upcoming workshops, and for many other resources for writers, click here.)*About 8 minutes



The Arc of Writerly Action
From a panel discussion on writing historical fiction at the American Independent Writers Association Conference, held at the Writer's Center (near Washington DC), June 2011.*About 8 and a half minutes



On Decluttering Your Writing: The Interior Decoration Analogy
C.M. Mayo offers a bit of advice for writers. From the series on creative writing at the Madam Mayo blog.*About 7 minutes



A Banquet of Mexican Literature
C.M. Mayo reads the prologue from her collection of 24 Mexican writers, Mexico: A Traveler's Literary Companion.*About 13 minutes



PEN Writers Aloud: C.M. Mayo and The Last Prince of the Mexican Empire
C.M. Mayo reads from and discusses her novel based on the true story. Recorded January 19, 2011 in the Biblioteca, San Miguel de Allende, Mexico.*About one hour and 30 minutes



12 Tips to Help You Hang in There and Finish Your Novel
C.M. Mayo reads the blog post based on a talk for the Writer's Center's First Friday lecture series in Leesburg, VA. *About 12 minutes.



The Writing Life: A Report from the Field
A panel discussion at the Artlantic Festival at the Writers Center, May 22, 2010, with Yours Truly, David Taylor, Alan Elsner, Kevin Quirk, and moderator Jessie Seigal. *About one hour and 16 minutes



C.M. Mayo at the Library of Congress
A presentation of the the novel, The Last Prince of the Mexican Empire, and an overview of the author's research in the various archives in the Library of Congress, among them, the papers of the Iturbide family, the Emperor Iturbide, and the circa 1920 copies of a substantial portion of the Kaiser Maximilian von Mexiko archive in Vienna. The lecture was sponsored by the Hispanic Division of the Library of Congress, which is the center for the study of the cultures and societies of Latin America, the Caribbean, the Iberian Peninsula and the Spanish Borderlands, and other areas with Spanish and Portuguese influence. Recorded on July 20, 2009. *About one hour

And Elsewhere on the Web:

BookCast
An interview by Sam Clay with novelists Pam Jenoff and C.M. Mayo about writing historical fiction. September 2009.
>>More interviews.
National Public Radio John Ydstie interviews C.M. Mayo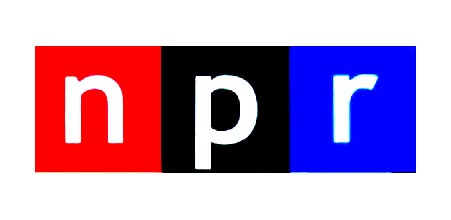 about literary translation and Mexico: A Traveler's Literary Companion. April 1st 2006.

Get the Newsletter
Approximately 3 - 5 times a year (quarterly-ish) subscribers receive a free, brief, and informative update by e-mail covering my booksignings, lectures, podcasts, videos, writing workshops, any new publications, plus a compendium of the best from my blogs, "Madam Mayo" and "Maximilian ~ Carlota."